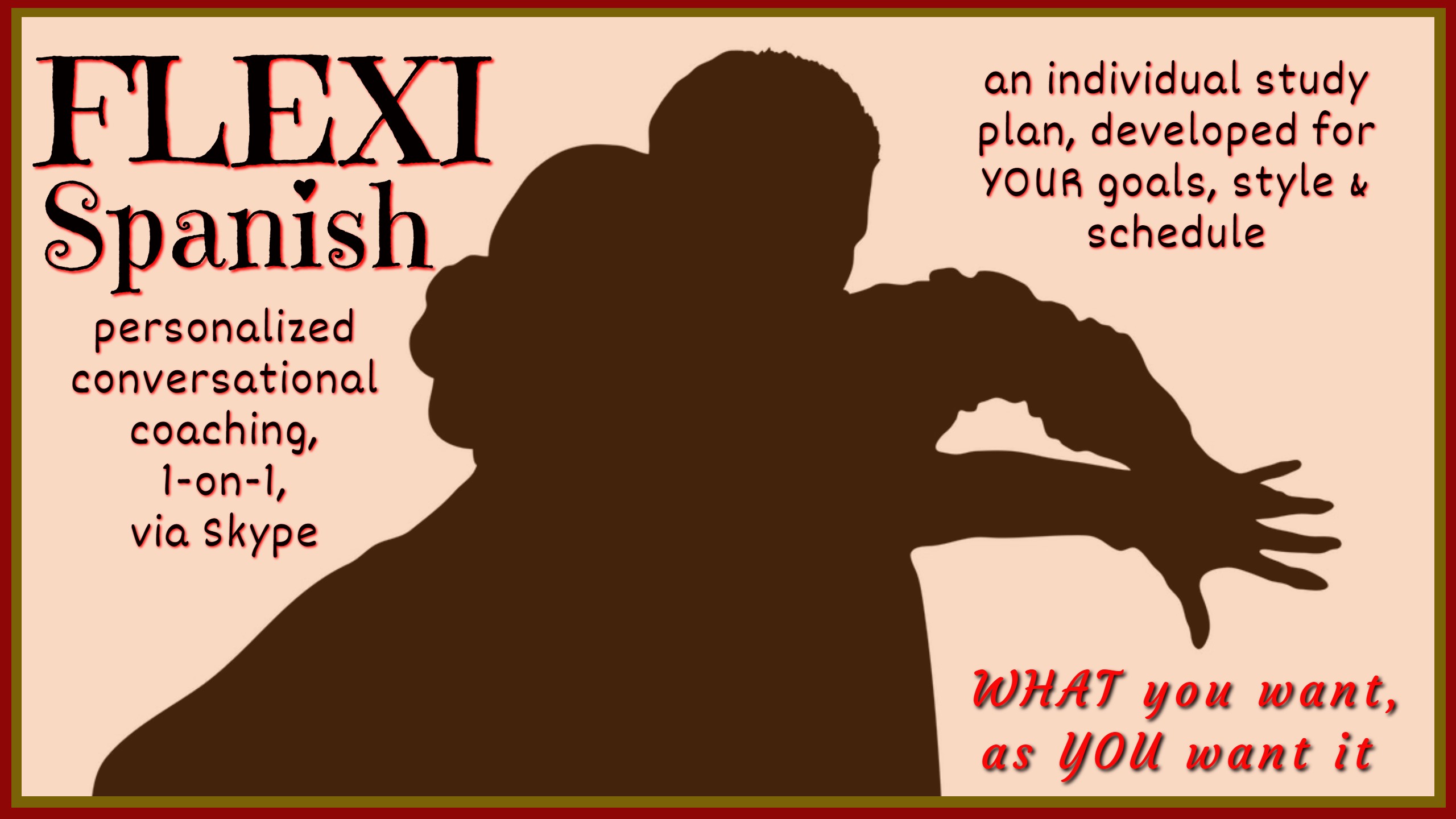 FLEXI-Spanish is what its name indicates – FLEXIBLE: in Scheduling, Method & Content. 
We will gladly adapt your 1-on-1 online tuition to your personal goals, designing a plan just for you, to meet YOUR needs, your particular learning preferences and your busy schedule.
Typically, our FLEXI-Spanish Skype sessions are very much focused on conversational Spanish. It is therefore ideal for people who already have a certain level of mastery of Spanish, and who want to maintain their gains. (Like most skills in life, your Spanish proficiency will tend to get rusty very quickly, without regular opportunity to practice).

If, on the other hand, you are a beginner and your goal is simply to get conversant in spoken Spanish as quickly as possible (i.e., not get caught up in exam preparation or a lot of formal / written work) then we have a variant of FLEXI-Spanish ideal for you, which we call Spanish ACCESS: Accelerated Conversation Course for English- Speaking Students.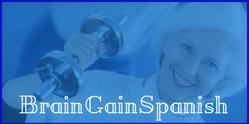 If you are in your golden years, and you've heard the scientific fact that learning a new language is the best way to stave off neural decay, then another variant of FLEXI-Spanish (which we call BrainGainSpanish) may be just for you – it is also informal, conversational and flexible, making use of mind-mending games and outreach: you and your tutor becoming online friends, like pen-pals of old, but it's much more rewarding because it is visual and auditive, via Skype. Not only does this keep the grey matter stimulated; it opens doors to a rich new world of culture and is an effective counter for boredom or loneliness, while equipping you with new language skills that will help you to engage with many of the service providers in your environment.